Mini Book Reviews: Radio Silence by Alice Oseman, Paper Butterflies by Lisa Heathfield and The Upside of Unrequited by Becky Albertalli
*I have received these books from NetGalley in exchange for an honest review. All thoughts are my own *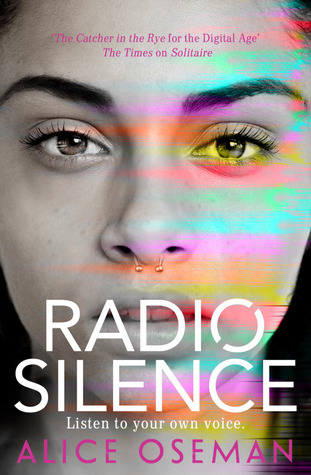 Title: Radio Silence
Author: Alice Oseman
Publisher: HarperCollins
Source: Netgalley
Rating: 5/5 stars
(Goodreads|Amazon)
Book Review:
Radio Silence had been one of those books that the blogging community was loving it at the time and before it's release so following all the glowing reviews, I read it myself and of course it did not disappoint and it remains one of my favourite books as well as being one of my favourite books of 2016.
Alice is one of those authors who also just gets the teenage way of life, especially how they interact on the internet with this being based on a popular podcast. The university experience in this book is also done correctly well as it really does show that university for some people can be a hard time. This book is also diverse which added to the story especially the asexual character which is something that still is not shown in books. One of the best aspects of this book is the fact that it does have a plutonic friendship in it which is something that needs to be celebrated in YA. It is fair to say that I loved this book.
The Verdict:
Radio Silence is the perfect UKYA contemporary that deals with the struggles of the university as well as internet life that also has a wonderful plutonic relationship. Radio Silence is a must read!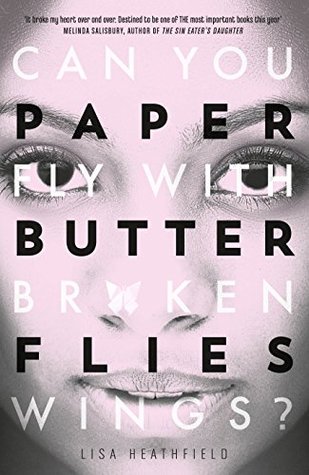 Title: Paper Butterflies
Author: Lisa Heathfield
Publisher: Egmont/Electric Monkey
Source: Netgalley
Rating: 5/5 stars
(Goodreads|Amazon)
Book Review:
Paper Butterflies was definitely a book that I heard a lot about when it was coming out and then post-release and after reading it I know why. Paper Butterflies is a harrowing and important read that will break your heart and have you reaching for the tissues.
This book is a hard read, dealing with bullying and child abuse (trigger warnings for these topics) and how they affect June. This obviously makes the book a tough read to get through because everything June feels, you feel it too. Due to the heartbreak that you suffer through the book, I really did want a happy ending although this wasn't really the case and because of that, it did shock me. I still did really enjoy Paper Butterflies, overall.
The Verdict:
Paper Butterflies is such an important read that more people should definitely read. Get your tissues at the ready...
Title: The Upside of Unrequited
Author: Becky Albertalli
Publisher: Penguin
Source: Netgalley
Rating: 4.5/5 stars
(Goodreads|Amazon)
Book Review:
After reading Simon Vs the Homosapien Agenda, I was eagerly awaiting the release of Becky Albertalli's newest release which did not disappoint. The Upside of Unrequited was a cute and diverse read that everyone should read especially this summer.
The fact that Simon Vs was so good, questions were raised about how good this one would be especially after the rave reviews but obviously, I loved this book. The characters were so diverse and I loved Molly to pieces and really related to her especially seeing an overweight character being respected so well. The unrequited crushes aspect of the book also intrigued me and kept me hooked and made me eager to see if Molly would finally get a break. The fact that there were also cameos from Simon Vs character also added to the story for me and I really liked it.
The Verdict:
The Upside of Unrequited was a really great contemporary read that was diverse and I highly recommend it.
Have you read any of these books, did you like them?
See you soon,
Amy