2016 has been a great reading year for me. For some reason juggling blogging, a university degree and some free time, I managed to read over 160 books. Yeah, I have no idea how either. But with all these books comes the really hard decision to pick my favourite books because I read a lot of good ones this year. As I have read lots of books this year, I am also going to do favourite graphic novels/ comics too. So let's get started with my favourite books...
The Assassin's Blade by Sarah J. Maas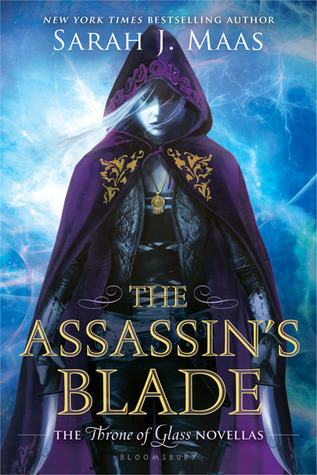 Although I didn't love Throne of Glass which I read in 2015, I really loved this book as it was definitely nice to see the "origin" story of Celaena which I loved so much. I also really love the relationship of Sam and Celaena.
The Catcher In The Rye by J.D. Salinger
I am one of those people who always says they hate classics but although that is still the case, The Catcher in the Rye was different. I loved this book, it just felt so much like a YA book that I just did not expect and although I read this in January, it is still a book that I think about.
Any Holly Bourne
Holly Bourne has released so many books this year and she is one of my favourite authors so obviously, she is on this list as I love all her books.
All Of The Above by Juno Dawson
This is one of my favourite books of all time not just of this year. The characters are just so good and it is so diverse. I just love this book.
Front Lines by Michael Grant
OK, so this book is just so good. I don't normally read historical fiction but this is an exception as it was such an interesting idea following an alternative history in which women could be soldiers. It was so well done and I can not wait for the rest of the series.
The Catalyst by Helena Coggan
I really enjoyed this book, it was an interesting fantasy and for someone so young was amazing. The writing to this was just so good and I can't wait to read more from Helena.
Tell Us Something True by Dana Reinhardt
This is such a unique contemporary and was such a fast read. As I said in my review,

"It was better than perfect - it was good."
The Wander Society by Keri Smith
This book is just so unique to me and is still one that intrigues me to this day as I don't know whether it is true or not. I guess I will never know but it is definitely worth a read.
The Next Together by Lauren James
This is just a really good book and a romance that descends time and it is why I adored this book. I really need to complete this series.
Dangerous Girls by Abigail Haas
This is just a captivating psychological thriller to the extent that I finished in a few hours. This is one of those books that everyone should read and is quite underrated.
Only Evers Yours by Louise O'Neill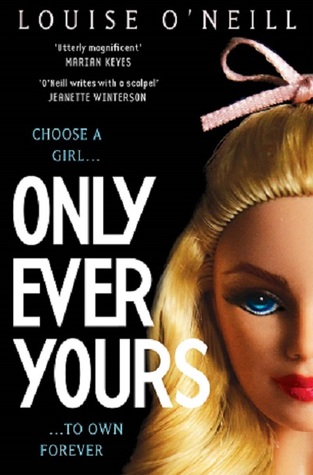 This book is so powerful and is a must read for any feminist ever. It deals with the topic of feminism in such a creative way and is a book that will haunt you for months to come.
Disruption by Jessica Shrivington
This is one of those books that is on here because it was fun to read and I just really liked it. Yes, it has cliches at times but it was just a guilty pleasure so it makes the list.
Holding Up The Universe by Jennifer Niven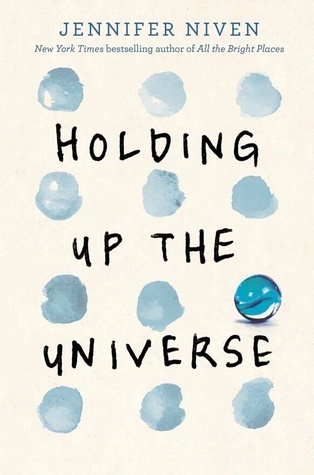 This book had a lot of hate earlier this year and I was, therefore, less inclined to read it but I am glad that I did because it was so good and made this list so...
Geek Girl by Holly Smale
This one is just so fun and I loved the first three books in this series which I read this year so...
The Fever Code by James Dashner
I really loved The Maze Runner series so when I discovered that this was going to be released I was so excited and it did not disappoint. I did just love being in this world again, though.
Unboxed by Non Pratt
I really loved this book. It is super short and just a good read that is great for any reader.
Radio Silence by Alice Oseman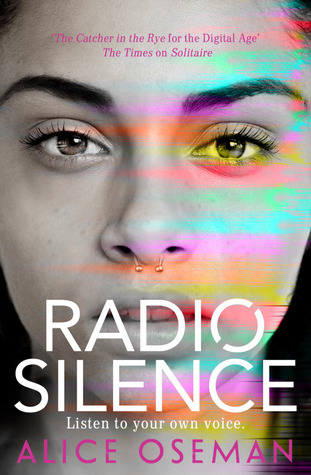 This may just be my favourite book of the year. It was just so relatable to me and I guess I read it at a time when this book was so right and it stuck with me even more. I would just highly recommend that everyone who reads this post to read!
So they were my favourite books of the year!
What were your favourite books of the year? Leave them in the comments below.
See you soon,
Amy