So it's the end of yet another month and this means that I get to discuss the books I read in October. October was meant to be the month that I read all the creepy books that I bought to University with me but I only managed to read one horror book this month, even then, this was from five books. I didn't read that many books considering the amount of work I have had for University but anyway... Let's get started...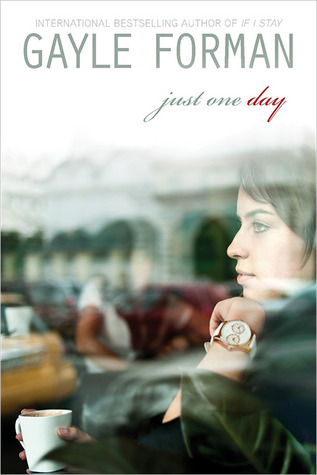 After loving Gayle Forman's other series the "If I Stay" Duology, I was really excited to read this book. It had been getting amazing reviews by people who didn't enjoy the If I Stay novels and I did really enjoy it. Although I found it slow, especially at the beginning and it taking me such a long time to read, it was a really nice book to read. The characters were really enjoyable and were well-written and the book had amazing writing and had a plot which was really good for someone who was starting university. It was coming of age and finding yourself which was something that I definitely related to at the time of reading.
Kelley Armstrong is one of those authors that you hear everyone talk about but I have never read any of her books until now. The Masked Truth was a well written thriller which deals with the topic of mental health and has diverse characters that are loveable and go further than the typical YA stereotype. It was very fast-paced and keep me on my toes until the last page, it was a really good read. I have done a review of this book which you can read here.
Number 3: One by Sarah Crossan
I have wanted to read One by Sarah Crossan ever since it was released and even prior to it's release, when all the blogs were excited about this book. It was the fact this book was about conjoined twins and that it was written in verse which made it very gripping as I had never read any things in verse or about conjoined twins before, this was very interesting for me. I did really enjoy this book, the characters in the book were really enjoyable and the it was a really speedy read and was really well written. I do feel like I would have enjoyed this book more if I didn't hype it up for myself, but I still enjoyed it and would love to read more Sarah Crossan in the future.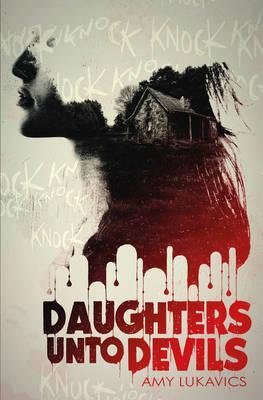 This was the only horror or creepy read that I read in October and was one of the first horror books that I have actually read. This one was an OK read as I didn't find it very creepy and was quite slow until the last 50 pages and I felt like more could have happened in the beginning as there was a lot of world building. I did enjoy the writing, but I had major plot problems which let this book down for me.
Number 5: Maresi by
Maria Turtschaninoff
Maresi is not available until January 2016 but it has already been hyped up by so many bloggers and authors after it was translated from Finnish and I was lucky to get a copy from the people at RiotComms. This was a very enjoyable book and had great characters that were easy to connect with and had a plot that was great at world building that had a great finale. I really enjoyed this book and a review will be up soon. Watch this space...
What did you read in October? Leave them in the comments below.