There are some great books coming out in 2018 and I thought that I would mention 5 that I am really excited about. These are in no particular order so let get started...
1. Floored by

Sara Barnard

,

Holly Bourne

,

Tanya Byrne

,

Non Pratt

,

Melinda Salisbury

,

Lisa Williamson,

Eleanor Wood
I am so excited for this book! I got to read a sampler at YALC and this was definitely one of my favourites. I found the plot to be interesting and I can't wait to see where it goes. The authors aren't telling us who writes who which makes it even more intriguing. I just have to wait until July...
2. As yet titled Book by Alice Oseman
I have been a fan of Alice's for the longest time and I love both of her books that she has released so far. I am therefore excited about Alice's new release which states that it is being released in January but I don't think that this is the case. I am excited about it whenever it will come out.
3. Second Best Friend by Non Pratt
As I have mentioned before Non Pratt is one of my favourite authors and I just can't wait to read this short story. It comes out in January so the only consolation is that I don't have to wait too long.
4. Clean by Juno Dawson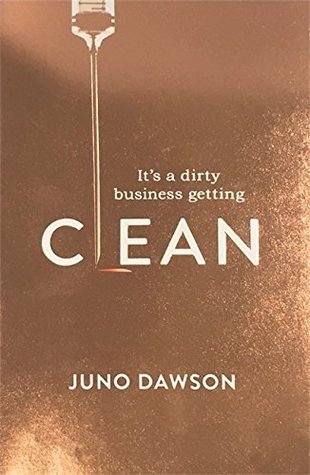 Again I really love Juno's work and after reading the sampler at YALC I am really excited to get the whole book. I only have to wait until April so...
5. Purple Hearts by Michael Grant
I love the Solider Girls series so I can't wait for the final book to get released which I think comes out in January. I do have an early copy of this one but I don't think I will get to it before then so it is on the list.
What books are you most excited for in 2018?
See you soon,
Amy