So the guilty reader tag has been going around booktube for a while now, and I have always been interested in the questions so thought that I would do it myself although I wasn't tagged. The Guilty Reader Tag was created by Chami at ReadLikeWildfire where you can see the original so let's get started...

1. Have You Ever Regifted A Book That You've Been Given?
No, I don't think so. I don't tend to give people books that I have been given but if I don't like a book that someone has given to me I will probably give it to charity.

2. Have you ever said you've read a book when you haven't?
No, I don't think so. If someone asks me, I will probably not say anything rather than say I have read the book.

3. Have you ever borrowed a book and not returned it?
Again, I don't think I have. People have done it to me which is probably why I don't do it as I know the pain of losing a book so no...

4. Have you ever read a series out of order?
OK, so I have actually done this. Back in the day when I didn't know about YA, I picked up a book called Cherry Heaven by Lucy Adlington and I remember being really confused while reading the story so of course when I remembered the book I added it on Goodreads as you do and discovered that this was the second book in a series. It all makes sense now. This is all so weird as I interviewed Lucy Adlington a few weeks ago so...


5. Have you ever spoiled a book for someone?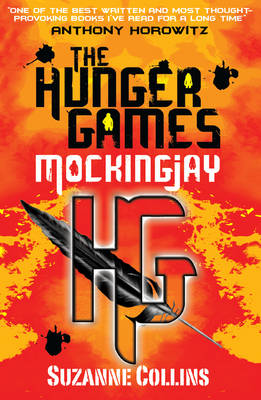 The shame! So yes, I actually have spoiled Mockingjay for someone. Basically, they were reading it and as everyone knows, there are many deaths in this book and they asked me if someone died and I said I couldn't remember but I did spoil a death that happens about halfway through, they just hadn't got there yet... No, I am not spoiling it again!
6. Have you ever doggy eared a book?

Yes, I do it all the time and I don't have a problem with it. I did it a couple of days ago, it tends to be when I don't have a bookmark to hand though...

7. Have you ever told someone you don't own a book when you do?
No, not initially but in the moment if I forget that I own a book maybe but no.

8. Have you ever told someone you haven't read a book when you have?
No. I went through a Twilight phrase. I still own the books and I don't really care what people think so yeah. I probably will not get rid of them soon so you know if you read you should be proud that read no matter what it is!

9. Have you ever skipped a chapter or a section of a book?
Recently I skipped a section of The November Criminals by Sam Munson and it featured almost a page of Holocaust jokes so as you do you skip them but not a chapter or section. I have a habit of reading dialogue over the long description and this is something that I need to teach myself out of.

10. Have you ever bad mouthed a book you actually liked?
No, I don't think so. Be proud of what you read!
Do you consider yourself a guilty reader? Have you done this tag?