So a couple of months ago, I was tagged by Kitty from KittyPann to do the Liebster Award and I don't often get to do tags so thank you for tagging me and you should all go check out her blog because it is great. Although I have already done this before, the questions are different so there would be different answers and I knew that it would be fun to do.
The rules are as follows:
1. Thank the person who nominated you and link their blog.
2. Answer the questions the nominator has given you.
3. Tag bloggers who have less than 1000 readers.
4. Think of questions to ask the bloggers you have nominated.
5. Let them know you've nominated them through social media or their blog.
These are the questions, so let's get started...
1.
What is the last book you read? How did you feel about it?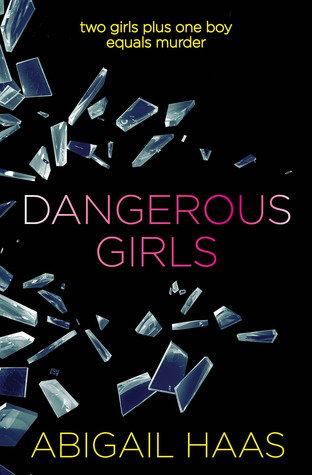 The last book I read was
Dangerous Girls by Abigail Haas
and this book messed me up and I did not see the ending coming from a mile away. This was not the first psychological thriller that I have read and it will not be the last. This book is also kind of unknown so you should all pick it up because it is very good.
2. What is your go-to comfort drink?
I don't really go to drinks as a means of comfort but nothing beats a good cup of tea.
3. Favourite animal to keep as a pet? (I feel this gives more insight than "cats or dogs?" because there are lots of different kinds of animals out there!)
Cats because I love cats. They may be a bit evil at times but everyone loves a good cat video so...
4. If you could have any miscellaneous item from a fictional world, what would it be? I don't mean something huge, like the Elder Wand or a Piece of Eden or anything like that, just like… would you like a Weasley jumper? The Pig from The Raven Cycle? An Exy racquet?
I am going to say the invisibility cloak from Harry Potter as I would then have the possibility to be invisible so there is that.
5. What is a goal you have for the next month?
To write a book... I have signed up for NaNoWriMo so I will let you know how it goes. I am going on holiday for the first week of July so I don't see it going very well...
So that was the Liebster award considering I have already done this, I will leave the questions I made last time in case anyone wants to do it although I am not specifically tagging anyone but if you have under 1000 followers then I tag you. Here are the questions:
1. What is your favourite book to movie adaptation?
2. Do you like listening to music when you read? If not, why?
3. Have you heard of UKYA? If so what is your favourite UKYA read?
4. What is your goodreads goal or reading goal for this year?
5. What is your favourite book cover?
6. Which author would you like to be your best friend?
7. What books are on your wishlist?
8. Is there a book you are scared to read because of the hype?
9. What are your favourite and least favourite genres to read?
10. How do you acquire most of your books?
11. Do you have any favourite classics? If so, what are they?
So have you done the Liebster book tag? Do you want to do the Liebster book tag? Leave you thoughts in the comments below.
See you soon,
Amy