As you can see by the title, this is going to be a different blog post and one that until last week I did not know I would be making. I received an ARC of The Square Root of Summer by entering a giveaway so did not think that I would be involved in the a social media campaign but alas here we are...
So after that ramble, I should explain what I am doing in this blog post. So because of the release of The Square Root of Summer, Pan Macmillian have asked us to show a time capsule of what life is like in this moment of Summer 2016. I have decided to do a blog post full of all the aspects of my time capsule, so let's get started...
1. Marvel
So this is probably a weird one to start with but since seeing Civil War on Friday I have not been able to get it out of my head so in this moment my obsession with Civil War and Marvel stands. I am also loving Marvel: Agents of Shield as well, I imagine that if I did this the same time next year it would be the same because Spiderman Homecoming...
1. An Empty Notepad/Notebook
Again, this is another weird one, but I just seem to have about five notepads on my desk right now and they are very important. If I am not using a notepad to write down a revision schedule, then I am using it as a revision tool. Not only this but in late March I got myself a notepad for blog post ideas, it is fair to say that it has not been used that much recently. To me, this also means something because over the summer I want to write and having it empty just means that the pad may be full over the summer. Who knows...
3. A Selection of Books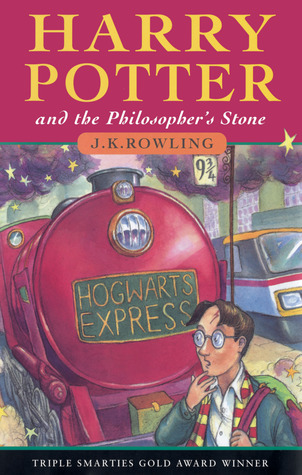 Considering this is a book blog, books are obviously important in my life right now. I would definitely have to include a copy of Harry Potter. Not only does this book have a lot of meaning to me all the time, it has a lot of meaning now. I am Secretary of my University's Harry Potter society and
will also be part of it next year. This means that my summer will be full of all things Harry Potter, organising events for next year as well as a reread.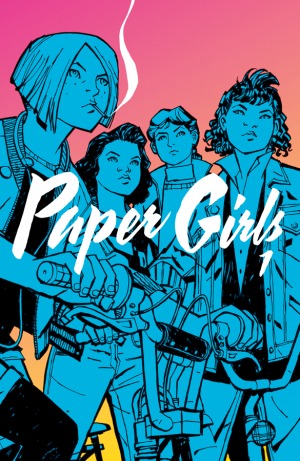 I would also include a copy of The Square Root of Summer as it is my current read now and is just a book that represents summer for me, being a contemporary. This is also a book about time travel and I am literally obsessed with anything based around that subject right now.
Graphic novels are also of important to me now so would also have to be included in a time capsule. Not only have I been reading lots of graphic novels like
Paper Girls
but I have also got lots of different graphic novels in the post so this is not one that would fade away anytime soon.
Another book that I would include is the Tell Us Something True because this was my last read and it was one of my favourite books of the year and it definitely represents the time of my life right now.
The final book that I will include in the time capsule is my Wreck This Journal. I have tried to use my journal as a way to encompass almost all of my feelings, thoughts and desires from the last year so it is a great representation of me as a person right now. This is also something that I will continue to work on over the summer so it is a perfect thing to include.
4. Music in any form


I consider music to be a massive influence on my life, not just right now but forever although my tastes would definitely change over time, I hope in the future I will not hate my picks. So right now I am obsessed with Coasts, Troye Sivan, Alessia Cara, Halsey, Birdy's new album and Carly Rae Jepsen's Emotion. I also really like Faded by Alan Walker. So there is that...
5. A selection of my favourite TV shows and films
So my notion is that you can judge a person by their favourite books and television shows and this is definitely important, being a way of me relaxing or winding down especially after a day of revision. Also films have become increasing
important, because not only am I taking a film module at Uni but I ha
ve found a new love for different types of films than I ever did before. My favourite TV shows are currently Agents of Shield, The 100 and I finished 11.22.63 which I really enjoyed. Also, I really love the films Run, Lola, Run and Eternal Sunshine of the Spotless Mind which are
really great and I suggest that you watch them.
6. A picture of the University Of Essex


This is literally my life right now and I have had so many ups and downs and had experiences that I will not forget and that will shape me as the person I aspire to be. This is definitely an accurate interpretation of who I am right now.
7. Social Media


OK so this is the last one in my time capsule and social media is a massive part of my life. Not only do I spread a lot of my time on Youtube, Twitter is also a way to communicate with fellow book bloggers and book lovers on a weekly basis so is definitely part of who I am.
So this is my interpretation of the #ThisIsWhoIAm Social Media Campaign, I don't how if I did it right but... Oh Well...
What would you put in your time capsule? Leave it in the comments below.